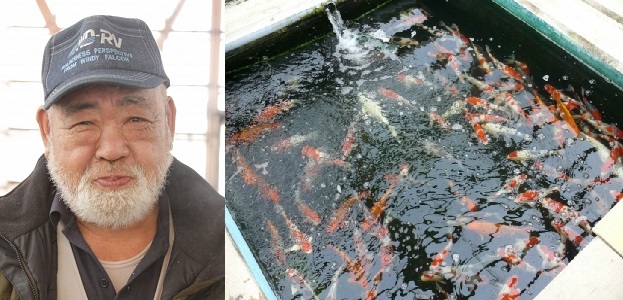 Mr. Kenshiro Tsuna
Tsuna Koi Farm, located in Kawaguchi, Nagaoka, is run by Mr. Kenshiro Tsuna.
It is a much smaller farm than those owned by a lot of other Koi breeders, but is no less impressive.
Mr. Tsuna manages to breed wonderful, high quality Koi year after year, and any collector would be happy to have one of his fish in their pond.
Tsuna Koi Farm specialises in; Sanke, Showa, Doitsu Sanke, Gin Rin Showa, Kin Ki Utsuri, Kujaku, Platina Ogon and Shusui.