Pond Builds
Here at Koi Hut we are proud to offer a top quality, professional pond building service.
From whole new pond builds to pipework touch ups, our in-house pond builder, Steve Walkling, will provide high end service at reasonable prices.
Contact us for a quote today, and see below for a display of our previous success stories.
New Draco Drum Filter
This customer had a brand new Draco Drum Filter installed for their pond system to ensure top water quality going forward.
Evolution Aqua Filter System
Steve installed a brand new Evolution Aqua Filter system for the customer. This included a K1 Microbead Filter, with new pipework and valves, and an Evo UV.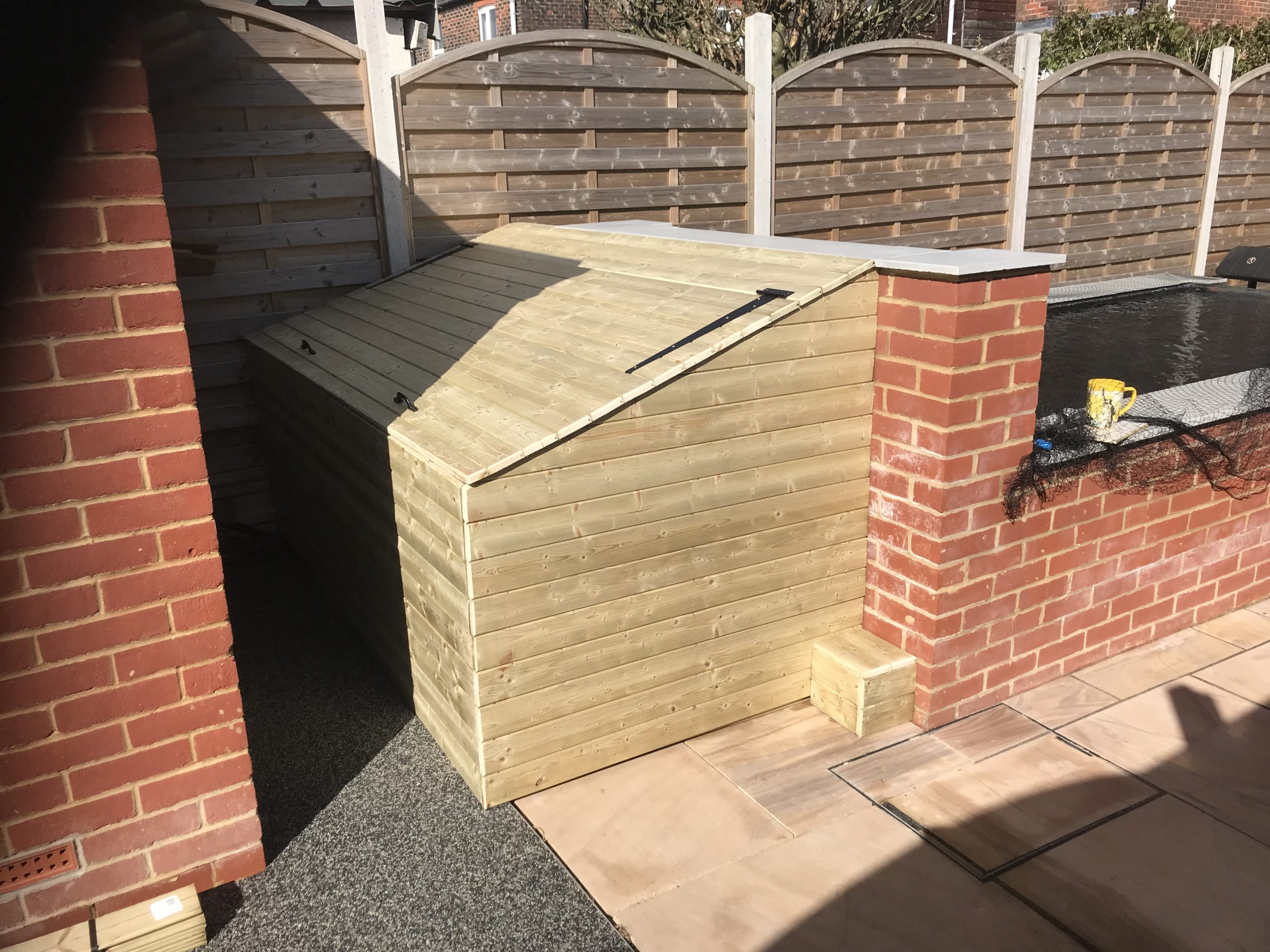 New Filter and Cover
This customer had a wooden cover built to house their brand new Draco Drum and Evolution Aqua Evo 110 UV.
All the equipment is neatly hidden under this hutch, so that all the "behind the scenes" wiring and systems won't mar the beauty of their pond.
Raised Pond and Draco Drum
We built this stylish modern raised Koi pond for our customer from scratch and included a bay to house the Draco Drum Filter that will ensure the best water quality.
Enclosed Draco Drum Filter
This customer wanted us to install a new Draco Drum Filter, which was then housed in a wooden frame to protect the equipment from the elements, and provide an eye catching housing that any pond owner would be proud of.
Raised Pond with Viewing Window
A beautiful brand new pond, built from scratch, including a stylish waterfall and viewing window that offers stunning views of the Koi from below the surface.